I am partnering with ScotchBlue™ Painter's Tape and The Home Depot  on this project. It's part of their Ready, Set, Paint  event and blog hop that features fun DIY summer painting projects by a few of your favorite bloggers!
When I was asked what my project would be, I knew exactly what I wanted to paint…
before
…my 15 year old outdoor dining table and chairs. The set is in great shape, but the green color has faded and no longer coordinates with my other outdoor furnishings. It needed a color makeover.
Armed with a few rolls of ScotchBlue Painter's Tape and Rustoleum spray paint, I set out to make it happen.
after
After some DIY'ing and a few rain delays, I am now the proud owner of what looks like a brand new set of outdoor furniture.
Without the use of  ScotchBlue Painter's tape, I would have had to remove the seat slings from the frames – way too hard.  I simply protected the slings before I painted with the tape and newspaper.
How to Paint Outdoor Furniture with Sling Seats
supplies needed:
ScotchBlue™ Painter's Tape  – I needed 2 rolls of the 2-inch wide tape to mask 6 chairs and used half a roll Advanced Multi-Surface tape with Edge Lock for the glass table top.
Newspaper
Drop cloths
Sanding block with medium grit sandpaper
Spray paint – I used 4 cans of Rustoleum Hammered Brown for 6 chairs and the table.  Make sure that whatever spray paint that you use is a Primer + Paint formula. 
Small-tip paint brush for touch-ups
Bucket of soapy water and scrub brush to clean all surfaces before painting
Before bringing the chairs to my garage to paint, I ran a sanding block on all the metal surfaces to rough them up a bit. This will help with paint adhesion.  I then scrubbed them down with mold and mildew cleaner. I rinsed well and let them dry.
I lined my garage with drop cloths and started the job of masking the slings on each chair and the glass on the table so that no overspray paint would get on them.
I placed the ScotchBlue Painter's tape right up to the edge of the metal frame of the chairs.  To make sure the tape is sealed and locked into place – run your fingertip over the edge of the tape.   Repeat taping on both sides of the top and underside of the chair.
I then covered the sling with newspaper and taped it on. I ran my fingertip over the edge on all the tape to make sure it was sealed.
This was the most time consuming part of the project.  Each chair took about 20 minutes to cover.   I set a table up in my garage to set the chairs on, making them easier to cover – no bending down required.
After a few hours – I had them all covered and ready for paint.
I always spray paint in my garage – plenty of ventilation and light.  Even with that, it is important to make sure you wear a mask so you don't breathe in the fumes and overspray.
I sprayed 2 light coats of Rustoleum "spray primer+ paint in one formula" on each chair, letting the first coat dry overnight before applying the second.  I let them dry in the garage for 24 hours and then brought them back outside.
I kept the tape and newspaper on in case I would see that I missed a section.  I did – of course, so I just sprayed the small areas that I missed.
After I made sure there was no green showing, I removed the tape and the newspaper.
There were a few small spots where the sling met the top of the chair frame that  were still green. I used  a small piece of  ScotchBlue Painter's tape to mask the sling. I then sprayed the paint into the lid of the spray paint can and dabbed a small tipped paint brush into the lid to pick up some paint. I carefully brushed the paint on.
The hammered brown finish updates the set – much better than the green. I also like it since it is a neutral color – it will go with any table setting color scheme I use.
It was worth the time and effort to give this classic outdoor dining table and chairs a brand new look.
The Rustoleum Hammered Spray Paint truly provides a factory-like finish on metal.
This weekend – the first of the summer, we have a family party planned for Saturday.  Usually they comment on my projects and I think they will notice something is different right away.
Hello Summer !
Are you READY to kick-off the summer in DIY style? 
Be sure to visit the Ready, Set, Paint Blog Hop
Centsational Girl – Textured Panel Dresser Makeover
Thrifty and Chic Framed Stencil Wall
The Design Confidential DIY Concrete Color Block Painted Tables
Sand & Sisal Faux Etched Glass
The Girl Creative Summer Chalkboard
PB & J Stories Dipped Effect Outdoor Bench and Front Patio Makeover
The giveaway has ended.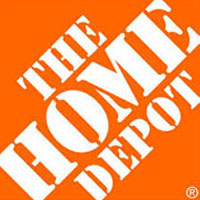 Want more DIY summer paint project inspiration? Find it when you check out the ScotchBlue™ Painter's Tape Pintereset Page & ScotchBlue™ Painter's Tape's Facebook Page and the The Home Depot Pinterest Page & The Home Depot's Facebook Page.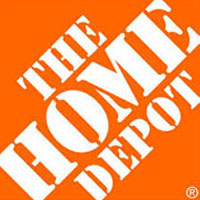 SaveSave
SaveSave